FriendFinder.com is definitely a scam dating website, and is a site that you need to stay away from. FriendFinder.com also has affiliated websites that are just as bad. I strongly suggest that you stay away from this website on its affiliates and other sites owned by them. There have been numerous complains on online forums on the unethical practices on FriendFinder.com. A lot of people have lost huge amounts of money here, and you seriously need to think twice before signing up.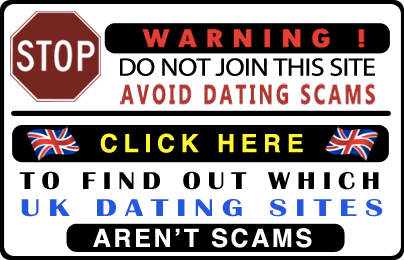 One of the biggest problems is the charge issue. It seems that FriendFinder.com has made a habit of charging its users for memberships that they have not signed up for. As soon as you give them your credit card information, you can expect charges for services that you did not even know exist. You might also get charged for a year's subscription that you never requested for. This is one dating website to seriously STAY AWAY from.
FriendFinder.com – Why You Should Use It
You should not use FriendFinder.com ever. That is unless you want to be robbed blind and have time and money to waste. This website is a total scam, and they simply want to take your money. Most of the profiles are obviously big fakes. You will also get multiple profiles using the same picture, and is obviously a fake profile.
There are also a lot of scammers and hookers claiming to be real girls on the site. It seems that FriendFinder.com gives its members-free reign to do whatever they like once they have paid for their subscription. This is honestly one of the worst dating websites on the internet. You also run a huge personal risk by being on the site. Fraudsters are constantly on the prowl on FriendFinder.com looking for an easy target. There is no guarantee that you will not be their next target.
Another big problem is the fake profile issue. If you are genuinely looking for a date on FriendFinder.com, this might not be your best option. You will simply be wasting your time and money. The guys at the site are quick to reel you in and get you to pay your subscription. Once you have paid is when you realize that there are virtually no real women on the dating site.
FriendFinder.com Website Features: A Review
The problems on FriendFinder.com extend to the features. The features here it seems are simply there to help them get more money from you. They are entirely unhelpful, and will do nothing to make it possible for you to get a date. Highlighted here are some of these features.
Profile
Most of the profiles on FriendFinder.com are obviously faked. Many of the profiles actually use the same picture with different information to make it look like there are many members on the site. It is also common for your picture to be used for other profiles. The profiles on FriendFinder.com are obviously bogus, and you are better off joining a different website if you are serious about getting hooked up.
Members
As mentioned above, many of the profiles are fakes, especially for women. There are also a lot of men posing as women on the website. These are scam artists waiting for an easy target. There is also no genuine effort to take down profiles that are obviously fakes or that are being used by scam artists.
Support
Support on FriendFinder.com is unhelpful and most times downright abusive. If you contact them about a problem (and you definitely will), you will never get a response. If you are lucky enough to get a response, it is most probably a rude comment that is not helpful at all. It is very clear that FriendFinder.com is not serious about customer care.
FriendFinder.com Members: What to Expect
FriendFinder.com is a total scam. There are many illegal and unethical practices going on here, and the whole thing is simply out to get your money. There is the problem of additional billing. You will often receive charges to your credit card for services that you did not subscribe for. Before you realize what is going on, you will have lost hundreds of dollars. And you can forget about getting a refund, the simple answer you get when you take this issue up with support is a simple NO!
FriendFinder.com is also known to sell members credit card information. Do not be surprised when you get billed for affiliate websites that you have never even visited. This is a serious offence, and continues with no regard to the law or basic decency.
Your profile will also be used on other websites portraying you as a gay man, swinger, transvestite or other such preferences on adult dating sites. You will find a profile complete with your picture and information on adult dating sites when you clearly did not sign up for such a thing. FriendFinder.com seriously misappropriates user's profile, which is a terrible thing on a dating website.
The ratio of women to men on the site is also something else to keep in mind. The ratio currently stands at 10 men for every 1 woman. You will not be able to get a date on this website so there is no use trying. You might get some responses that get you excited at first, only to realize that they are computer generated messages that have obviously been sent to other users just like you.
FriendFinder.com – How Much It Costs
The charges for FriendFinder.com are as follows:
Free Subscription
Silver – $20 per Month
Gold – $30 per Month
The free subscription is entirely useless, and is simply there to reel you in. You will not be able to contact other members on the free subscription. You can also not customize your search preferences for the kind of people you are looking for. At first, it will appear as if there are plenty of women dying for the chance to talk to you. Once you pay your subscription, it soon becomes clear that most of the profiles are fake, and obviously bots. You will also get messages from women that you have never contacted thanking you for your response. It is all very strange how things work on this FriendFinder.com.
FriendFinder.com Review – Conclusion
Friend finder is a total waste of your time and is not worth your money. You will not get a date on FriendFinder.com, simple as that. It is simply a ploy to get you to pay for a subscription that is neither useful nor worth the cost.
Your personal information is also not safe on this website. Your credit card information will be sold on to other websites or individuals. This is very risky. There are also plenty of hidden charges and inexplicable charges on your card each time. It takes an awfully long time to be able to terminate your subscription, and you will have lost hundreds of dollars by this time.
FriendFinder.com is not worth your time or money. It is a complete scam, and they are making thousands of dollars every day ripping people off. The user experience s also extremely unpleasant. Support is rude and non-responsive. There is simply nothing good about this site. It is simply a way for them to charge you exorbitant subscription fees for services that you have never even used. This is one dating website to keep away from!