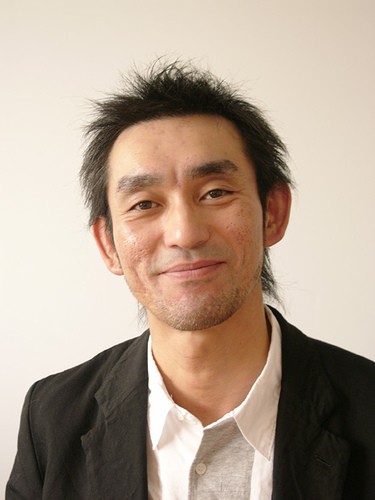 It is not surprising that a good profile is what will increase your chances of getting a date. Your profile is very important if you are going to get a date. There are a few pointers that you need here if you want to get the date of your dreams.
One thing to remember is that women are wired differently for men. For men, looks often comes first. Women, however, will go for a not-so good-looking guy, as long as they like their profile. Keeping this in mind, you need to make your profile as attractive to women as possible. If you are attractive but with a terrible profile, chances are that you will not get women to go out with you. It is very important to set up a very attractive profile to increase your chances of getting a date.

Content does not matter if your profile is not easily visible.
A great profile means nothing if the women you are interested in do not get to see your profile. You need to know what your type of women like, and use this to create your profile. Carefully think about the kind of women that you are looking for, and try to figure out what they might be interested in. Once you have figured this out, create your profile according to what they like.
Women use a certain criterion to find men on dating sites. For example, they will look for attributes that they like in a guy, and profiles will show on their search based on what you have. If, for example, a woman is looking for a guy that is interested in hiking and has no kids, if you have this in your profile, then it will appear on her search list.
But how do you figure out what women want? This is easy. If you are into artistic girls, then they will most likely want a guy that is into poetry, painting and other 'artsy' activities. All you need to do is put this kind of information down as your interests, and your kind of girls will easily be able to see your profile.
Looks are not everything.
There is no denying that women are into looks. But not as much as men are! Women are likely to be attracted by a nice smile or striking eyes. Women are also more cautious about approaching guys no matter how hot they are.
If you see a hot girl on a dating website, you will most likely contact her immediately without carefully looking at her profile. Women, on the other hand, are more cautious. They will take time to find out everything about you on your profile before they even think about contacting you. This is where a good profile will earn you those crucial extra points that you need to find a date.
Having a good profile picture does not necessarily mean that you need to look like Brad Pitt. A nice haircut and a good outfit can do wonders for your image. Post some nice pictures and you will be surprised at the positive responses you will get. Just make sure to be fully clothed in your photos. This is very important!
Package Yourself
Think of yourself as the product and she is the customer. You need to sell yourself in a way that she will want to give you a chance. Show her; alternatively, rather tell her why she should date you. Why you are different from other guys out there, and what she will gain from picking you over the rest of the guys? Do not simply charm your way into her pants. Go for something that you know she will appreciate. This is a great strategy that will work for you, and will definitely get you the kind of date that you are looking for.
There are a few pointers that you can use to create a profile that sells you effectively. The first is humor. Women love a man who can make them laugh. This is very important if you want to find a date. Secondly, be positive. Your profile is a reflection of who you are as a person, and you need to be positive to attract dates. No one likes a negative person. Furthermore, be creative and go for something that is unique. Be confident and you will definitely be getting some messages from interested women.
Let your personality show as much as possible in your profile. Talk about the things that you like to do, and the things that you are passionate about. This will definitely appeal to the women you are looking for. Avoid being cocky or over the top. Be honest and you will get some great responses. Your profile is the best way to sell yourself, and it's all about the information that you put on there. This is what will help women decide whether they want to date you or not.
How short or long should your profile be?
The tricky part about getting your profile in order is figuring out how long or short your profile should be. It needs to be just the right amount of words to keep her interested. She has many other profiles to go though, and she will not take time to read yours if it is too long. If it is too short, she will think that you are not serious. It's all about getting the perfect balance if you want to date British women.
Dating profiles can be a little tricky to get right. There is no right number of words per se. You need to have enough information about you for her to know you a little without divulging too much so that she has nothing more to learn about you. Keep your sentences short to keep her interested. A little humor goes a long way in getting women interested in you. Do not over-do it, however.
A few common mistakes to avoid making in your dating profile
There are a number of common mistakes that men make in their dating profile, and these can really hurt your chances of getting laid. One of these mistakes to avoid making has to do with clichés. Every guy out there claims to be romantic. Find another way of saying it without sounding like every other guy out there.
Something else to avoid is posting bad pictures on your profile. Avoid pictures of your shirtless or half-dressed. Do not post pictures of you drunk or with a bunch of your friends getting wasted. This is never attractive. Furthermore, avoid making silly faces on your pictures. Keep it clean and simple and you will get some good responses.
Lastly, avoid exaggerating your abilities or personality. If you are scared by the simple thought of talking to girls, do not make yourself out to look like a lady' man. Your fake persona will soon unravel when you actually have to meet, and she will definitely feel cheated by you.
With these tips, you can be able to create a great profile on the dating website of your choice. A good profile will increase your chances of getting a date, and you will be happy that you took the extra trouble to make sure that your profile is perfect. Your profile is extremely important if you want to date British women online, and this is something that you need to keep in mind when filling out your profile.