Flirtbox.co.uk is a free UK dating website, and is actually quite popular. Although it is completely free, there are a number of reasons as to why you might want to go for another option. There are some good things about the site, although at the end of the day, it is not recommended if you are serious about finding a date.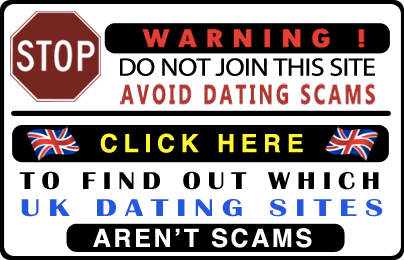 Like many other free dating websites, there are some serious pitfalls. Many users are attracted by the fact that it is free, but as the saying goes, "you get what you pay for"- and in this case, you are not paying anything. There is a chance that you might meet a date on flirtbox.co.uk, but this is highly unlikely. The review will highlight some of the pitfalls, and show why you might want to look into other options if you are really serious about finding a date online.
Flirtbox.co.uk – Why You Should Use It
The only reason I can think as to why you would want to be on flirtbox.co.uk is because it is free. Since you are not paying a subscription fee, you might be attracted to sign up on the site. There are, however, a number of problems that come with free dating websites.
The first is that it attracts a lot of time wasters, especially women. Time wasters are attracted to free dating websites because they do not have to make a commitment. They have nothing to lose, and so will troll the website to 'have a look around'. There is also a big chance that you will start chatting up a lady, and just when you are about to set up a date, she suddenly disappears.
Swindlers and scam artists are also attracted to free websites. They can simply set up a free profile, and before you know it, are attracting all kinds of unsuspecting men. There are also men that pass themselves off as women on the website for the sole purpose of finding easy targets for their carefully thought out and elaborate scams. You have to be very careful with free dating websites as they attract all kinds of people.
Flirtbox.co.uk Website Features: A Review
For a free dating website, flirtbox.co.uk has some great features. The functionality of these features is, however, still up for debate. Here are some of the features that you can expect to find on flirtbox.co.uk.
My Favorites
This is a way to let you rank women that have caught your attention. You can have a list of profiles that you like, and talk to them when you have the time. This is a great idea since you might not be too sure about a particular profile. You can put it on your 'my favorites' list and come back to it later. Women that have given you positive responses can also be put on this list.
Block List
This is a very functional feature to have on a dating site. This feature simply lets you block users that have been rude or seem dodgy. This is mainly to protect you from an unpleasant experience or worse. You might, however, find that like on many free dating websites. Your block list will be quite extensive. Flirtbox.co.uk members are not exactly known for their charm and class.
Q&A Section
This is another carefully thought out flirtbox.co.uk feature that is designed to help you find a perfect match. This section should give you a good idea on what the girl you have been eyeing is really like in person. You can also get to know more about other members on this section. It is no doubt a helpful feature, and could save you a lot of trouble and disappointments.
Flirtbox Members: What to Expect
Since flirtbox.co.uk is completely free for all members, you can expect all kinds of people. This can pose a big problem, especially because people that are serious about finding a date will usually opt for a paid service. There is also a lot of leeway for time wasters and scam artists, which is never a good thing to have on a dating website.
There is also the problem of the ration of women to men on the website. There is an incredible discrepancy between the number of men and women on the site, making it near impossible for you to find a match, let alone your perfect match. In this case, it might be a bad idea to go on this site if you are really serious about finding your soul mate.
There is also the issue of married, bored women on the site. Since it is free, they can quickly set up a profile to keep busy and get some attention. These women usually simply look for someone to tell them how beautiful they are. They will not make a commitment for an actual date, and will simply sting you along without the prospect of things going further. There are some real time wasters here, and can leave you feeling disappointed and wasted after weeks or even months of chatting up a lady.
Flirtbox.co.uk – How Much It Costs
Flirtbox.co.uk is absolutely free for all members. As it is to be expected, it is hugely popular with users since they do not have to pay a single cent. This popularity, however, does not directly translate to you finding a date easily. It is possible to get a date, but highly unlikely.
Flirtbox.co.uk Review – Conclusion
Flirtbox.co.uk is a great dating website as far as free websites go. The design is appealing against a pleasing to the eyes. The features are also carefully thought out, which is great to have on a dating website. It would, however, seem that this is where the positives end.
The quality of members on the site is very low as is to be expected on a free dating website. Virtually, anyone can sign up and set up a profile. Since there is no subscription fee, you have nothing to lose, and so you can do more or less whatever you want.
You can expect perverts, time wasters and scam artists among the members on the site. There are some genuine people on the site, although it is almost impossible to find one woman that is genuinely interested in going out with you. If you are looking for your soul mate or your perfect match, it is highly unlikely that this is the place for you.
There also seems to be no urgency in taking down profiles that are obviously suspect. It seems that they will be left hanging around to give the impression that there are many users on the site. The women are also not very friendly, and are generally not serious about getting together.
There are a number of other options that you might want to consider if you are looking for your soul mate. Although flirtbox.co.uk is free, it is not a particularly useful website to find a date on. You had much rather opted for a paid subscription if you are going to have any chance of meeting the woman of your dreams.
Your experience can prove to be very frustrating when months down the line you still have not found the kind of woman that you are looking for. Although they have done a great job with the website design and features, flirtbox.co.uk still does not make the cut for a great dating website.