Datingdirect.com is a total scam, and you should not sign up for these websites. There have been numerous complaints about the unethical practices on this site. It is definitely a website designed to con you of your money. It is not a real dating website where you can meet women. They will simply take your money and leave you with nothing. There are many problems with this website that will be explored here.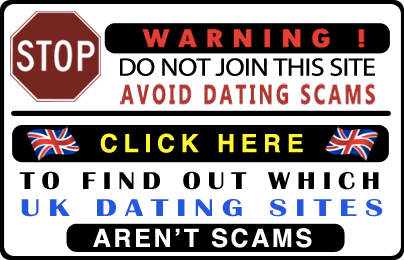 First, you will not meet any real women on this website. The free subscription lets you have a look around, but you cannot contact any of the women. Once you pay your subscription fees, everything goes downhill from here. You will not meet any women from your area. Furthermore, all the women that you had initially spotted disappear in thin air leaving you frustrated.
DatingDirect.com – Why You Should Use It
There is absolutely NO REASON as to why you should use DatingDirect.com. The website is a total scam, and is simply out to get your money. There are many problems on this site that make it a particularly bad choice if you are serious about meeting women.
The website is also very secretive. You will not be able to find the customer service number or email when you need it. It appears to be hidden. Once you do get the number and call, you will be forwarded to Morocco (yes, you read that right) only to be met with a particularly unhelpful 'customer care' service bordering on insulting. If you are successful in finding the email to contact support, you can be sure that 99% of the time your emails will not be answered. In the unlikely event, you do get a response; nothing helpful will have materialized out of your contact.
DatingDirect.com Website Features: A Review
The features on DatingDirect.com are simply there to keep you interested, but there is nothing really there. As mentioned above, this site is a total scam. We will review some of the features to demonstrate our point.
Email
Although they claim that it is possible to exchange contacts on DatingDirect; it seems that they purposely make this difficult for you so that you remain on the site and continue paying your subscription fees. If you do make the mistake of including your email address or other contact in your sent mail, it will not be delivered. This makes it very difficult to set up a date with a girl you like. Do not be surprised if you constantly get other peoples mail. Don't bother to contact support, they will not be helpful.
Search
This is another feature fail that will leave you frustrated. Your search will yield results for women that are nowhere close to your type despite specifying what kind of woman you are looking for. In addition to this, there are most probably no women in your area. All you will get is a list of women from hundreds of miles away, and there is no viable way for you to meet them considering the distance. The database is also far too small for you to find your perfect match. Most profiles also do not contain a picture, which means you cannot even tell what the person you are talking to looks like.
Support
This is probably the worst part about the site. Most of the other problems could be forgiven if support made a genuine effort to sort out any issues you might have. The contacts are hidden in the site, and it will take you a long time to find a number or email address to contact support. Your emails will go unanswered most times. The call will also not yield much. This site has one of the worst customer support services online. It is a terrible experience trying to get issues sorted out.
DatingDirect.com Members: What to Expect
This is by far one of the WORST dating sites that you could ever get on. There is nothing real about the site, and they are simply after your money. There is also a huge problem when cancelling your subscription. Even after cancelling your subscription, you will continue to be billed. When you are eventually able to contact support, you will be told that you did not cancel your subscription correctly.
The link for cancelling your subscription is hidden and difficult to find. The process is also overly complicated, making it very difficult for you to cancel. It seems this is a deliberate tactic by the website to continue billing you for a service that you are no longer using.
Another problem is that your profile will be used on another affiliate dating websites. This is a way for them to make the website seem popular. Deleting your profile is also overly complicated. You shouldn't be surprised to find your profile marked as 'active' many months after you supposedly deleted your profile. The whole process is nerve wracking, and being on the website is a real headache.
The worst part is that you will never get what you came for, which is to find a date. You will have wasted your time and money, and hiked your blood pressure while at it. This is a terrible website, and you should stay AWAY at all costs. You are better off putting your hard-earned cash to better uses.
DatingDirect.com – How much it Costs
12 months – £99.95
6 months – £69.95
3 months – £39.95
1 month – £19.95
7 days – £9.95
3 day trial – £4.95
Again, this DatingDirect is a total scam, and you should not spend your hard-earned cash on it.
DatingDirect.com Review – Conclusion
DatingDirect.com is a complete scam and should be taken down. You will get women contacting you that are clearly not in your chosen age group. There are also random matches with people miles away from your area. You have no chance of meeting a date on this website. It is just a way to get your money. You can also expect to get messages that are obviously computer generated. The messages make no mention of your profile, and it is clear that the person who wrote it has no idea what you are about.
There is also the headache of unsubscribing to the service and taking down your profile. They have made these things very difficult for you. You can also expect to get billed for being on the website months after you have unsubscribed, sometimes even up to a year.
This site is a complete waste of time. There are no women for you here. There are also plenty of other unethical practices here, and the whole thing is just a sham. DatingDirect.com has been swindling users of their hard-earned money for many years now. Many unsuspecting users have had their money stolen, and their time wasted. This is a complete sham, and has no place in today's online dating world.
Websites give legitimate dating websites a bad name. There is simply nothing good about this website. Your profile and information will also be used on other affiliate websites without your knowledge. The experience on DatingDirect.com is one of the worst that you can have on any kind of website. YOU HAVE BEEN WARNED. Stay away from this website.